Last year.. (about half way through) I started this blog and I joined up with several fashion sites like Lookbook, Chictopia, and weardrobe. So far it's been really fun and I love working on this blog. AGAIN, thank you to everyone who has been following me. It's made me so happy. So, I've gathered a few of my favorite looks from last year! :)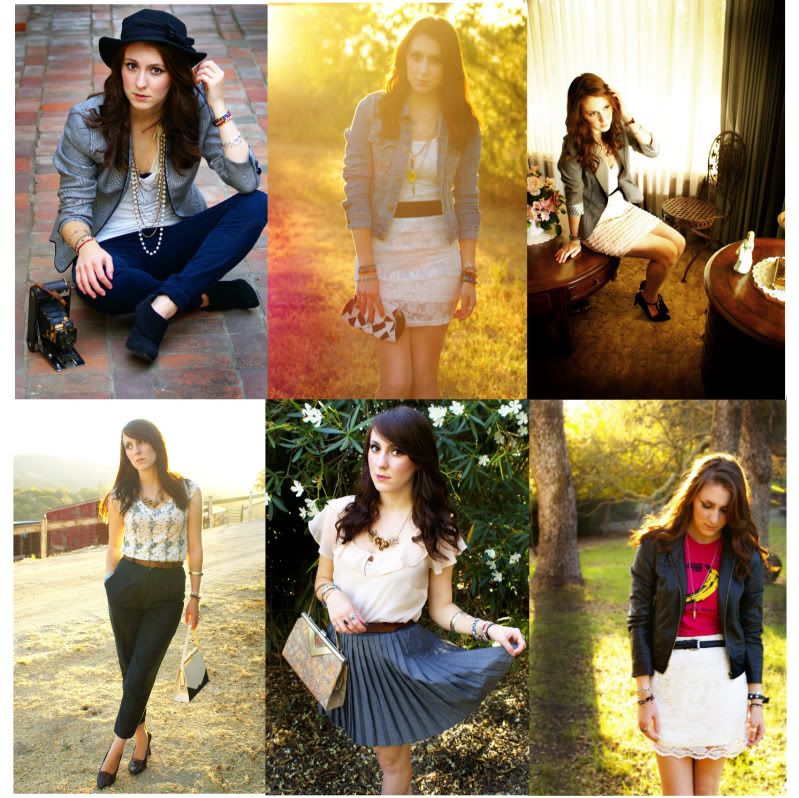 1. What I really like about this one was how comfortable I felt in it. And that H&M hat (my bandit hat as I call it) is one of my most loved.
2. Lace dress lace dress lace dress.
3. T strap suede pumps! I found them at a rummage sale for THREE dollars.
4. The perfect highwaisted trousers. *sigh* And they fit so well too.
5. I felt really girly in this look. I loved all the ruffles and pleats.
6. Freakin lace and leather. the perfect combo in my eyes. Plus! My Velvet underground tee looks pretty bitchin.